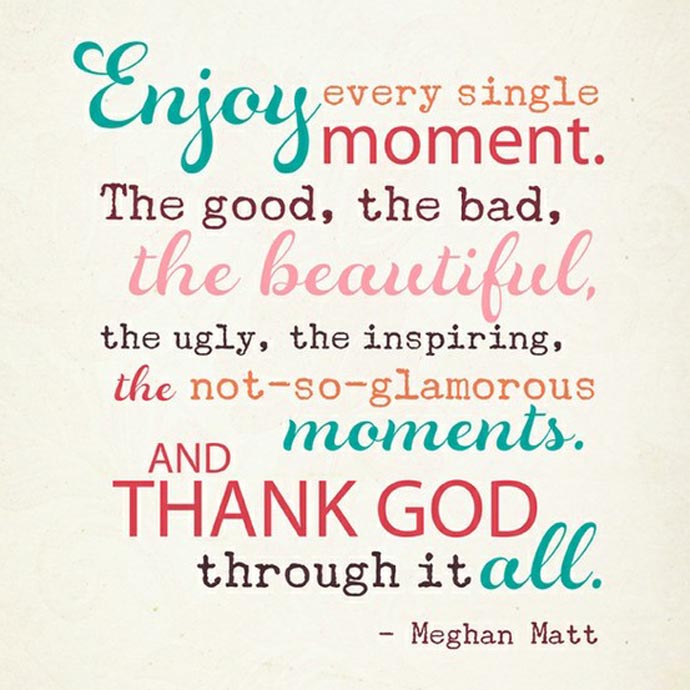 Tips to maximize your day during quarantine
For years, I have been already working from or at home. So when the news hit us of this so called quarantine due to COVID – 19 pandemic. It made little impact on me. I mean, I'm used to being home, I am even more comfortable and productive working at home. Most of the goals I set were done and I can even do things on the side.
However, little did I know that the lock-down is more of a discipline. I can't go out to do errands anytime I want or need to. In our place we were only allowed to go out twice a week with a maximum schedule 5 am to 5 pm or else you'll be apprehended, worst, if you're out beyond that curfew, you'll get arrested. So I am now feeling the impact which I thought wouldn't be that big deal for me.
I've tried my best to be as productive even if all as in "all" of my projects were postponed, delayed and put on hold until further notice per se.
So I've tried and pushed myself harder to be productive most of the time if not everyday, it was tough you know sometimes when there are lots of new stuff to watch from Netflix. =) so I listed down at least 5 stuff to do per day on top of my daily routine like cleaning the house, cooking, feeding the pets, playing with them, gardening, etc. It's a will issue actually.
I have also allowed those days when I was lazy head to toe, and its okay. Let it not make you feel guilty at all, as it's practically okay to turn everything off and just reset them the day after. It'll do you good too.
Being a freelancer, those are the perks I've enjoyed in a way, when no one is pushing you to your limits except yourself. So what I did as mentioned is I did a list ( which I always do) because its effective to me. Whats essential here is that you set your pace and schedule from the moment you wake up until that much awaited bed time.
So here's mine and I'm pretty sure you can do yours too. =)
Life's little goals:
You can follow the "SMART" goals perhaps so as to make sure they are doable. This has been one of the principles I have been applying to myself for years now. It sweeps everything, that you will specify a "specific" goal, making sure that you can complete it in a scheduled period. It feels great once you ticked them off from your list.
List your goals and set a schedule (s) when to do them
Another strategy to put into consideration the importance of your goals, is by using this matrix. Follow them and it'll be so easy for you to prioritize. =)
Set a work space (like a SOHO)
Though mine might not be this uncluttered because my ideal work space on top of my Interior projects due is a creative space for my crafting, it could be more of something like this.
You can dedicate a specific corner at home for that extra space for the tasks you need to do.
Prioritize on your list to include doing something you love, something that makes you happy
It could be like baking, crafting, sewing, cooking, read a book that you haven't finished, grow indoor plants (they spread positive energies), clean up, do general cleaning per room, renovate, redecorate, you can do 5S (sort, set in order, clean, standardize, and sustain), you can practice yoga, bring the gym at home, there's a lot on the list really.
As for me, since my mother passed years ago, I haven't stayed long in the masters bedroom. Most of my friends are telling me to stay there, however, I am feeling this indescribable lonesomeness each time I recall my parents in that room. Early this year, it just dawned on me what my friend told me to spruce it up and convert it to something else. So I thought of converting it into a "Pillow room". Someplace like a rest area, like right now, we are all sleeping there, like a place to hang out, read books, play games, and anything that's relaxing to us. It'll take time for me to complete it though I'm glad I already started it. My timeline to finish is before end of this year. =)
Try to avoid distractions, or schedule it too
Yes, it is alright to say No if you must. It's okay! =)
Begin with the end in mind, be result oriented and be excited
Schedule rest hour too call it a day
 We might just wanna think that this is a necessary interim. That when everything return back to normal (I still can't accept that this "New norm" is going to last a little longer, help me pray…) That after all of us gone out of our comfort zones and our resilience stretched to the limits, we will be able to realize what really matters to us. New interests perhaps. more inspirations and a creative outlook in life, a little shift here and there, for us to evaluate that we needed it this long to be able to realize how we want our life lived moving forward.
I am ending this one with a very encouraging affirmation for all of us. #wegotthis